The 4th plenary meeting of the project's consortium took place in Trikala, in early July of 2020.  After the end of the meeting, the first pilot phase of the project began. Please see the newsletter for more information.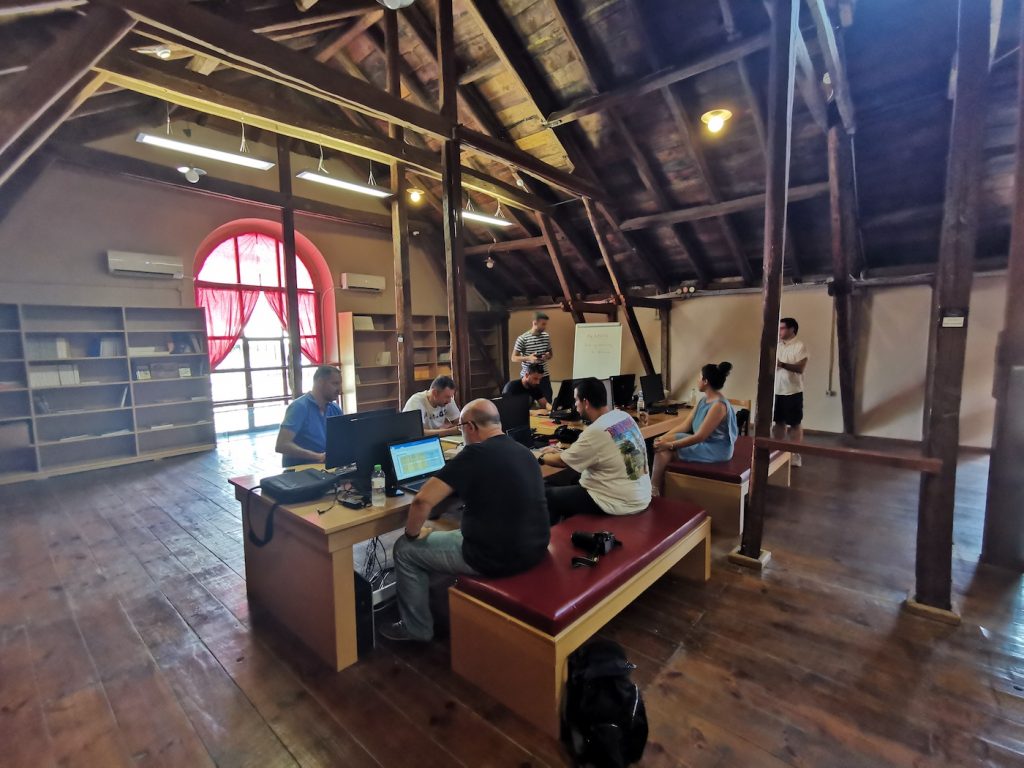 CCFP: Special Technical Session: Interconnected Infrastructures and Applications with emphasis on Security, στο πλαίσιο του 39th IEEE International Conference on Consumer Electronics 10-12 Jan. 2021 (virtual conference). Paper Submission: Sep. 30
https://consert.eee.uniwa.gr/2020/09/04/icce-2021-special-session-cfp/

May 2019
Trials of one use case of the project Desmos were conducted at Mylos Matsopoulou, in Trikala, during the Trikala Street Food Festival.
DESMOS project will organize a workshop in parallel with the European Semantic Web Conference workshop with subject: "IoT Infrastructure for safety in pervasive environments". You can find the workshop's page in the following link:
https://mklab.iti.gr/iot4safe/
– Submission of full paper: 28 February 2020
September 2018
The kick-off meeting of the project took place in Thessaloniki, in CERTH's premises. The four partners, CERTH, UNIWA, iTrack and e-Trikala, got together to design the next steps of the project.